When you arrive late from your long flight and the office is closed, you can follow these easy instructions to open your home away from home, your own Maui condo at Luana Kai.
We have also included images to help you confidently navigate your way into your personal Maui vacation rental.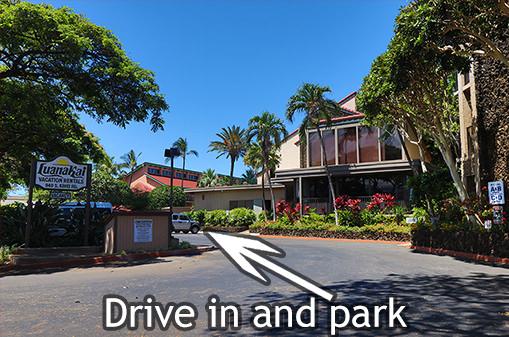 Drive in to Kihei to 940 S. Kihei Rd.
Park in the front of the condos.
Walk up to the front entrance of the property. You'll see the sidewalk in the center between the two buildings and a sign that says "Lobby Office"
The office is on your left but you turn right and enter the lanai of the very first condo.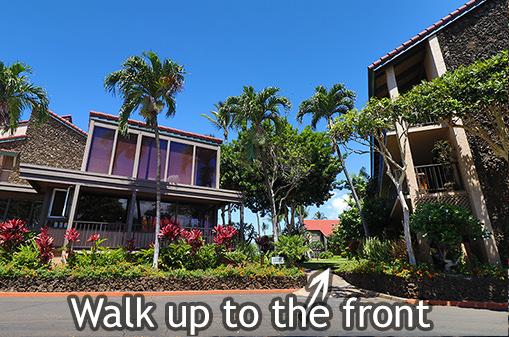 On the left side of the lanai (Hawaiian for porch), there is a late check-in mailbox on the wall.
Open the mailbox and take out the envelope with your party's name on it.
Bring the envelope back to your car and review it for everything you need to get settled.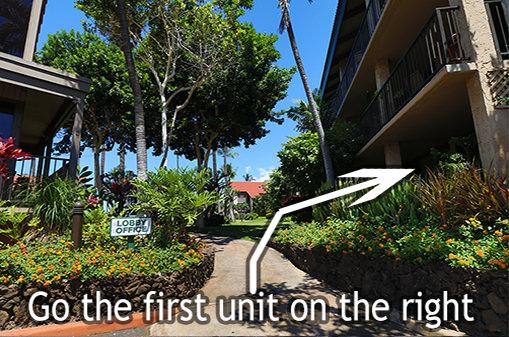 What do you do when your flight comes in later in the day?
Luana Kai has you covered with this simple guide to get you into your condo with no assistance.
You can come by the office on the next business day excepting Sunday.