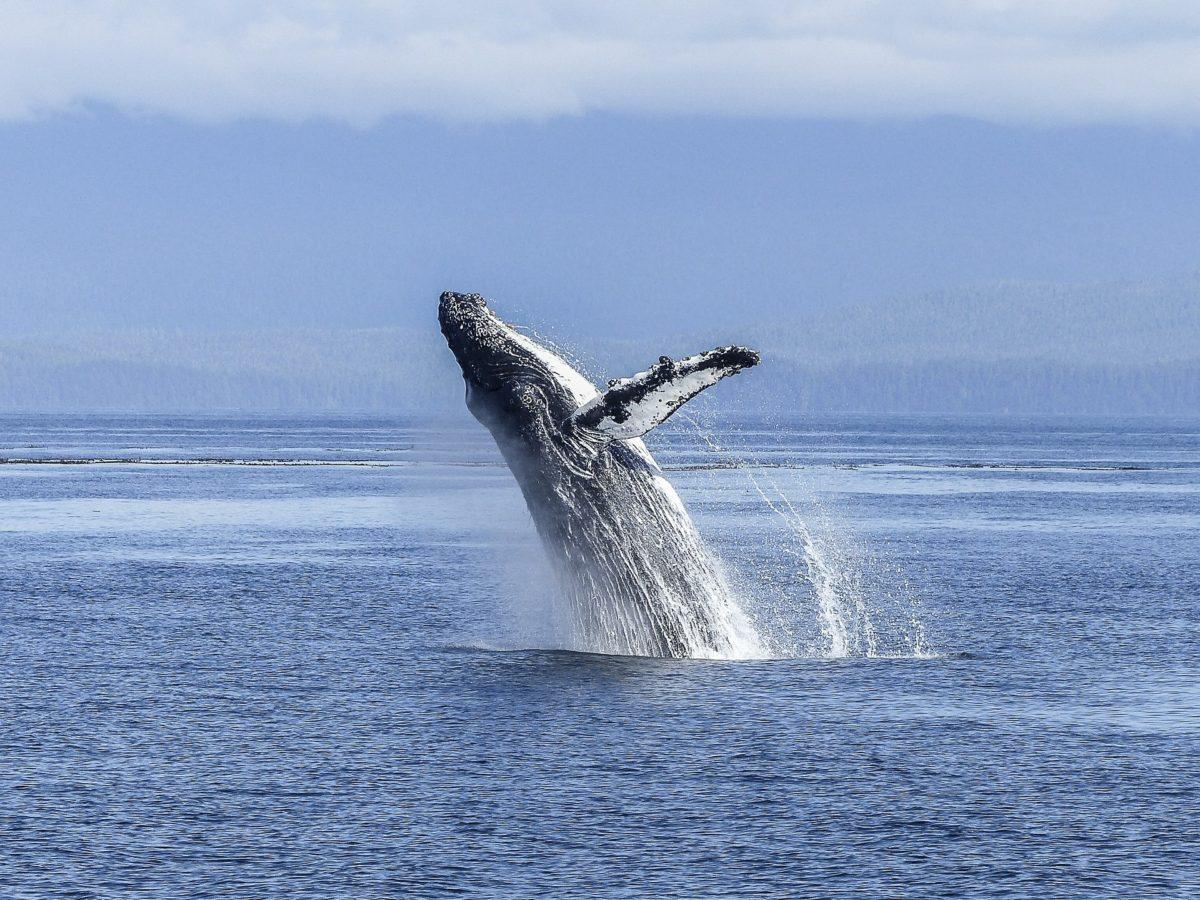 About the Humpback Whales of Maui
Maui whale watching tours  bring you close to where the whales are so you can experience these majestic mammals intimately.Humpback Whales are one of the largest and most intelligent mammals on earth. They belong to the order Cetacea which also includes other whales, dolphins and porpoises. The official Maui whale watching season is December 15th through May 15th.The first yearly sightings of Maui's Humpbacks generally occur ion November. The song of the Humpback is acclaimed for duration and complexity and you can hear them sing live while swimming in the waters of Maui during whale season.TIP: Swim to the bottom in about 3 feet of water or deeper. (Be safe, always swim with a buddy). Every foot makes an audible difference.
Where can You Learn More About Maui Whales?
You can hear the Humpbacks singing live through your computer thanks to The Whalesong Project which has a special hydrophone placed below a buoy in the waters off Kihei. They can be seen from Luana Kai Resort almost every day during that time. During whale watches it is also common to see large sea turtles and sometimes dolphins.
Enchanted Learning – Humpback whale – Learn about Humpbacks and other whales at this user supported educational site. There are plenty of projects and printouts about Humpbacks and other whales for your keiki.
What are the best Whalewatches on Maui?
Pacific Whale Foundation – Offers whale watching with the experts. Pacific Whale Foundation has been working at protecting the whales for 24 years and a typical whale watch has a marine biologist or other whale expert on board narrating and teaching with hands on supplementary aids.
Although The Pacific Whale Foundation cruises mentioned above are world famous, several other companies operate very enjoyable and informative whale watch tours.
Hawaii Ocean Project – A two hour cruise on a large boat brings whale watching to everyone. Stay comfortable even during the rare inclement weather or larger waves. Bathrooms complete the convenience. Listen to narration by a marine naturalist and possibly hear the whales over the hydrophone. Departs from Lahaina Harbor 4 times daily. 2 tours include English to Japanese translation.
Gemini Charters – For a more intimate Whale Watching cruise check out the Gemini, a 64 foot sailing catamaran which includes a continental breakfast, whale hydrophone and professional Marine Naturalist narrating your adventure. Gemini Charters now separates tours into morning whale watches and afternoon whale watches.
Maui Ecotours – Presents Whales! an intermediate adventure. Get right down to the water and be awed as the whales come to you. Imagine 20 to 40 tons of intelligent marine mammal up close and personal. Other marine life will also be clearly visible. Average groups of 3 to 4 couples and guide. They have other tours when whales are out of season.
We know you'll enjoy your stay and everyone here at Luana Kai resort are happy to help you with recommendations on favorite activities, restaurants, beaches and anything else you want to do on Maui. Aloha!