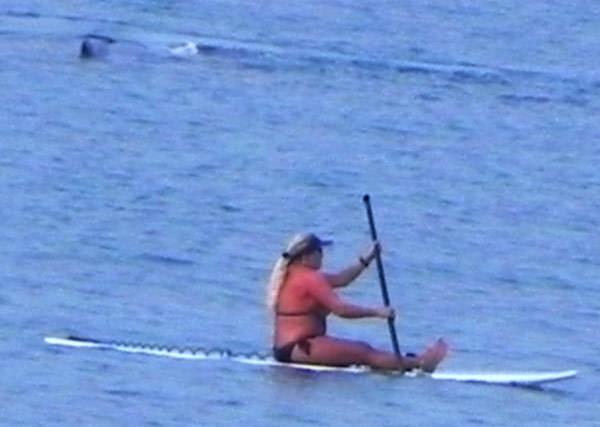 A paddlboarder paddles past a Humpback whale off the Coast of Maui.
I apologize for the lack of clarity in this shot but I have to show you this amazing event. This paddle-boarder paddling so close to this Humpback whale off shore of Kamaole I Beach Park in South Kihei on Maui in Hawaii.
She is literally within 20 yards of this beautiful and sea giant. Can you imagine how she must feel? Scared, exhilirated, vulnerable, so very lucky.
Maybe this could be you, the next time you stay at Luana Kai. If it is, we hope someone gets a better picture but also that you know, they are called the gentle giants for a reason. Humpback whales are human friendly. And if you are lucky enough to be so close, well that's a fantastic aloha from an amazing creature to you.