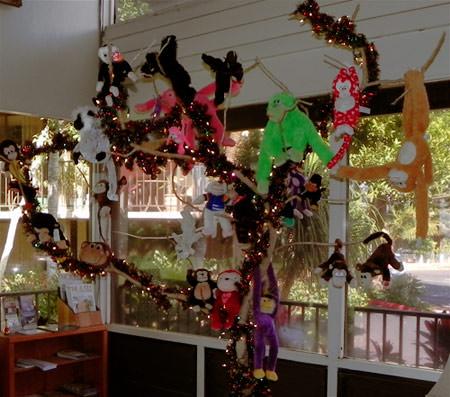 We're so happy to have you here with us this holiday season! Take it easy, relax have some fun, you deserve it and your at your home away from home where it is always a great day.

We hope you'll come on into the office and get your picture taken under our monkey tree!
If you're not here for the holidays you can always send us an ornament (or a monkey!) to place on the tree! And anyway you will be here in our hearts and we hope to be in yours.
Here's just a few of our friends who came in for pics with last years tree.