We have updated the images for Condo #B112 at Luana Kai.
B112 is really close to the pool, only steps from the 20.22 acre grassy lawn that is the County of Maui's Waipuilani Park on the ocean.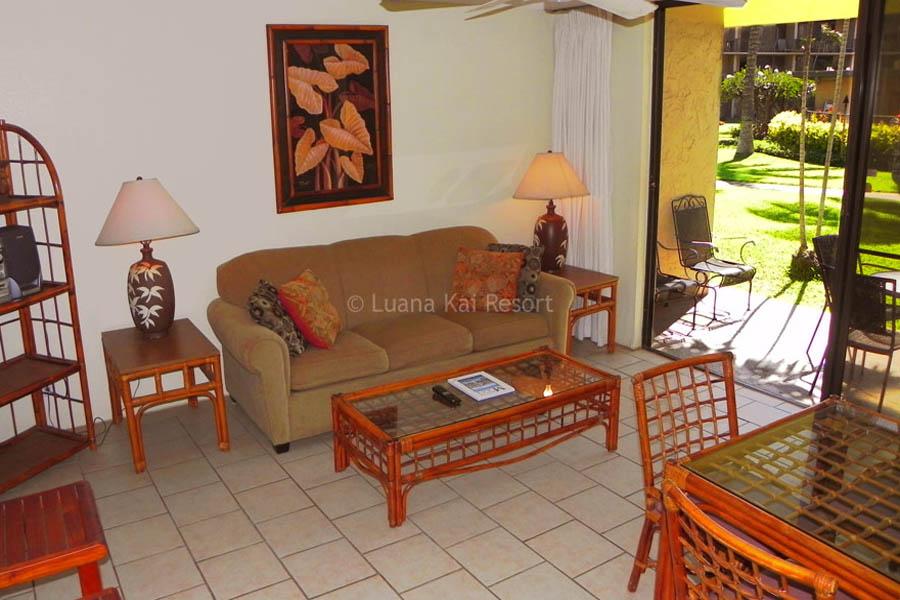 We love the rattan furnishing and tile floors, it is open and feels very spacious.
If you get the chance to try it, do so , we're sure you'll be pleased.
Did you know?
Did you know that we do not allow glass containers in the pool area? That's right but we've included a large plastic BPL-FREE carafe in every room to hold your drinks! Environmentally sound, safe for everyone and health conscious too. Thank you for understanding and your kokua (cooperation).
Kokua? What is that?
By Kokua, we mean cooperation, benefit to others, helping hands.
But take a look at this interesting history of the Hawaiian word Kokua which originated in 1866 in it's latest incarnation, (if there were others before that, I cannot know).
Would you be one of the Na Kokua if your family or friends underwent a similar series of events?