Condo A101 is right by the pool on the ground floor. The unit looks out to the ocean and you can walk straight from your lanai to the sea.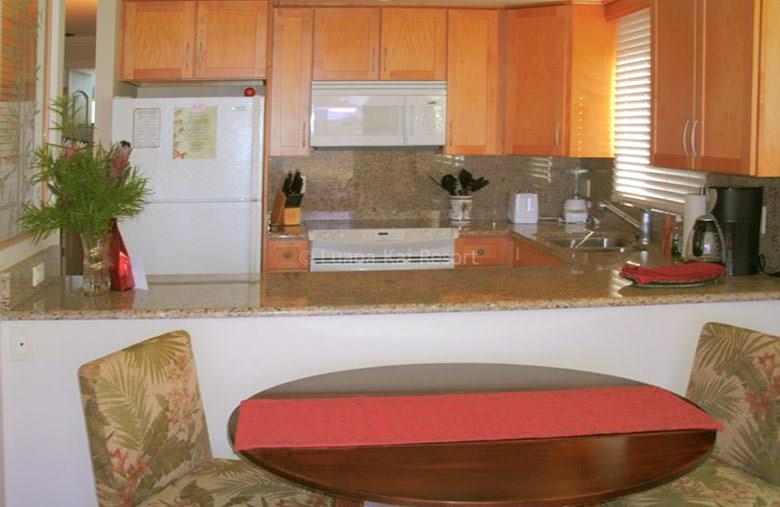 Have you been to Olowalu lately? Well your going to have to go and visit Leoda's Pie Shop.
If you love pie, you'll be in heaven but pie isn't the only thing to grind oh no.
They have an entire fresh lunch menu to feats on prior to the main course.
Sandwiches, salads, burgers, fries but not your ordinary fare. No these are hand cut french fries, scallopped while you wait and cooked fresh.
The burgers are made with local beef,not flown in meats.
Even though their food is really just that good it is the pies you'll want to die for.
The pies at Leoda's will indeed bring you to bliss but what tempting recipe suits you best?
How about Apple Crumb, Yuzu-Lemon Tart, Banana Cream Pie, Macnut Choc Praline, Berry Pie, Pumpkin Pie, Or Coconut Cream?
Well don't take too long there's plenty of customers in line waiting for their next slice of heaven too.